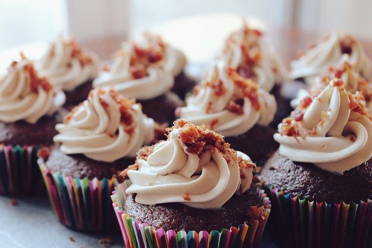 BUFFALO'S BEST CUPCAKE DELIVERY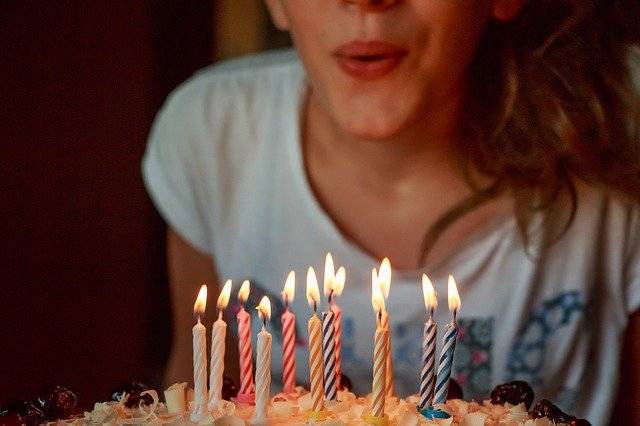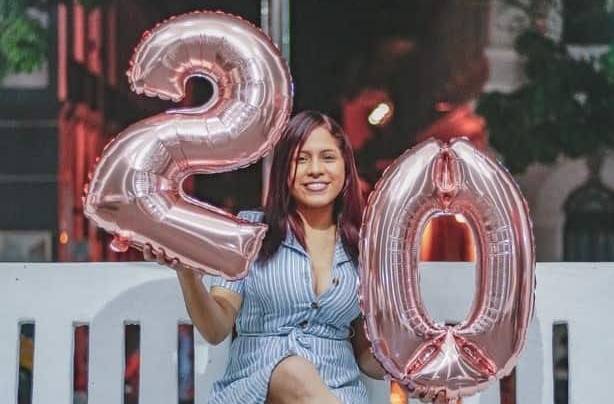 BALLOONS MAKE A GREAT GIFT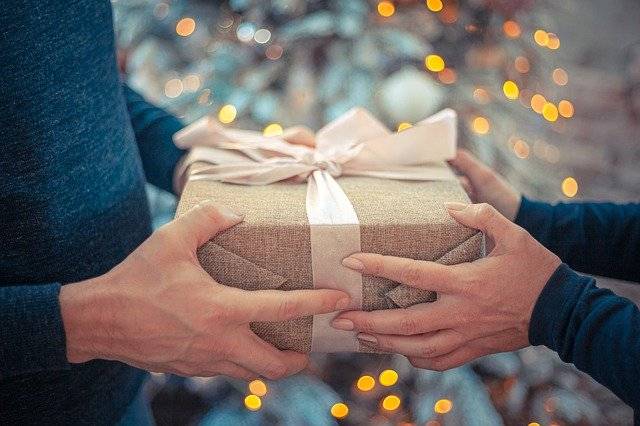 Drizly - 1 Hour Alcohol Delivery
Buffalo Same Day Delivery Information
We are a Washington,DC based gift delivery company. If you have loved ones in the DC area we would be glad to deliver cupcakes,cakes, chocolate covered strawberries and more to them. We do offer same day delivery cake and same day cupcake delivery options to Silver spring, Rockville, DC, and many other cities local to The DMV. We have provided this resource to help you find other quality companies around the country. Even is we cant help you surprise your boyfriend or make your niece feel super special because we don't deliver to the city where they live we still want to help in the spread of Joy. The Pandemic of 2020 taught all us the importance of connecting with others in meaningful ways. We do want to stress that we are not affiliated with any of these companies. 99% of them are not even aware that we have put them on this list. Drizly is an affiliate link that pays us. We cannot vouch for the same day delivery promise or stipulations for any of these companies. We can promise you that we have researched them to verify that they are all companies local to the city/area where you are requesting delivery and they all delivery cupcakes or cakes or gifts. We have deliberately left off flower shops that deliver because they are very easy to find. We wanted to highlight companies that Google may overlook in their search results but are worthy of you business.
Balloon choices - there are 2 main types of balloons for delivery that are available from most providers. First is Latex. Latex are the single color balloons that we grew up with. These balloons are great for adding volume to a balloon bouquet for delivery. Typically they are also very wallet friendly. Because they come in hundreds of colors they are also great for setting a theme or mood of your balloon bouquet. Latex balloons are not perfect though. They typically only have a fly time (how long the will stay up in the air after they are blown up) of about 1 day. They are also very prone to popping. A general suggestion is to order more latex balloons than you need to ensure that your balloon bouquet will look good for as long as possible.
The second type of common balloon is a mylar. Mylars are not made from latex and often will have a printed design or words on them. Mylars also come in different shapes and sizes allowing you to customize your message. Balloons bouquets made up of mylar balloons are often more costly BUT make a bigger statement. Mylars also typically have a fly time of up to 7 days.
Balloon bouquets aren't just for kids, either. Anyone in your life can be celebrated with a cheerful, unique bouquet of balloons.
Honestly, nothing brightens someone's day like a balloon bouquet delivery. Its also unexplainable but balloons instantly take people back to their fondest childhood memories.
Any occasion is made special and memorable with balloons delivered right to your recipient's door.
Has Nana's birthday snuck up on you again? We get it. Our devices and the internet have made us smarter and helped us forget all at the same time. Sending the perfect last-minute gift can be a challenge, especially if you are far away. We have learned that one of the most frustrating parts of sending cupcakes to loved ones is finding companies that will take the time and care to ensure your gift arrives and your message of love conveyed. The big multi-national companies can ship something for you but do you really want to send a frozen gift. One that comes with instructions on how to thaw strawberries? Yuck. Local delivery is the best option by far. Beyond just the freshest of the product being delivered the other major advantage to local delivery is supporting a local company that actively serves the community that your loved one lives in. When choosing a same day cupcake delivery company it may be best to allow the bakery to select the flavors of cupcakes that will be delivered. Most will have an assorted dozen cupcakes that will give your recipient tons of choices.
Flower Delivery and Gift Basket Delivery
Everyone loves receiving a Flower or Gift Basket delivery. Most people can't help but feel special when their doorbell rings and there is a gift waiting for them on the other side. Flowers and Gift Baskets set the tone of celebration whenever they are received. It makes for great photos to keep as memories or immediate Social Media posts to brag about their gift. They will be able to enjoy the gift for days to come and appreciate you for sending it every time they see it. Sending Flowers or a gift basket is one of the easiest ways to send a birthday wish or message to get well. Often Flowers deliveries are the perfect way to congratulate someone for promotion on their job or even a retirement. Gift Basket delivery has long been a standing way to say Thank you or Get well and are often sent as sympathy gifts too. No matter the occasion, you can't go wrong with flower delivery of sending a gift basket.
It's their birthday and time to celebrate. Cake is often the major factor for a birthday. Cake delivery to the rescue. If your child is away in college, you can still have a cake delivered and be a part of their special day. For the busy relative that you know will barely slow down to enjoy their day, sending a cake to them is the perfect solution to create a birthday memory in the middle of a busy day. Often you don't need a lot of time to arrange a cake delivery. So it can be the perfect option to surprise your significant other or to have it delivered just in time for birthday dinner. Cake delivery is the best option for the busy mom who wants a nice simple cake without the hassle of trying to do it all on your own. Just go online, order, and schedule the delivery. Everyone will still appreciate the cake delivery, even if it was not your family recipe.
Memorial Hospital, Buffalo Rheumatology and Medicine, Mercy Ambulatory Care Center, Orchard Park Family Practice, Southwestern Medical Associates, EyeSight Medical Center, Neighborhood Health Center, Willcare, Buffalo General Emergency, Buffalo General Medical Center, Conventus Medical Office Building, John R. Oishei Children's Hospital, Scott Bieler Clinical Sciences Center, Elmwood Health Center, BryLin Hospital - Mental Health Service, Western New York BloodCare, Good Neighbors Health Care, Buffalo Psychiatric Center, Lake Shore Behavioral Health, Child & Adolescent Treatment, Sisters OB/GYN Center, Sisters of Charity Hospital, DaVita Cleve Hill At Home, Erie County Medical Center, VA Western New York Healthcare System, Veterans Affairs Medical Center, Delaware Pediatric Associates, Kenmore Mercy Hospital, Mercy Hospital of Buffalo, Excuria Salon and Spa, Family Medical Pharmacy, Millard Fillmore Suburban Hospital, Proscan Imaging Buffalo, DaVita Renal Care Of Buffalo, Western New York Children's Psychiatric Center, Selfie Smile Store, Sisters of Charity Hospital, St. Joseph Campus, The Venous Institute of Buffalo, Horizon Health Services - Union Losson, Suburban Psychiatric Associates, Ubmd Family Medicine
George J. Roberts & Sons Funeral Home, Mt Olive Cemetery, Mt Olivet Cemetery, Victorian Park Memorial Hm Inc, Vitello Andrew A, Joseph M Litwin Funeral Home, Pasnik Arthur E Funrl Director, Schlager Funeral Home Inc, John J Kaczor Funeral Home Inc, Castiglia Funeral Home, Inc., D Amico Funeral Home, Haggerty Donald J Funeral Director, O'Connell Murphy Funeral Home, Amigone Funeral Home, Amigone Funeral Home Inc, Beach L Stanley, Perna, Dengler, Roberts Funeral Home, Saint John Cemetery-Breton Cemetery Service Office, Tuyn Edw F Funr Director, Tuyn Peter E Funrl Director, Douglas Robin, C Mertz & Son Funeral Home Inc, Tonken Crematory, Buffalo Niagara Cremation Svc, Charles F Mc Mahon Funeral Hm, Cusack Funeral Home, Mt Hope Cemetery, Orlowski Norbert, St Matthews Cemetery, Thomas H Mc Carthy Funeral Hm, Amigone Funeral Home Inc, Buffalo Cemetery, Catholic Cemeteries Diocese, Father A Sam, Mt Calvary Cemetery, Ridge Lawn Cemetery, St John's Cemetery, Urban-Amigone Funeral Home, York Group Inc, Dengler, Roberts, Perna Funeral Home, Rapin Funeral Home, Roberts Martin G, Waterloo Partners, L.P., Wedekindt Raymond Funrl Director, St Matthews Cemetery, Bob Taylor Cemetery Lettering, White Chapel Memorial Park
Alden, Angola, Athol Springs, Bowmansville, Buffalo, Clarence, Clarence Center, Depew, Derby, East Amherst, East Aurora, Elma, Getzville, Grand Island, Hamburg, Lake View, Lancaster, Marilla, North Tonawanda, Orchard Park, Spring Brook, Tonawanda
14004, 14006, 14010, 14026, 14031, 14032, 14043, 14047, 14051, 14052, 14059, 14068, 14072, 14075, 14085, 14086, 14102, 14120, 14127, 14140, 14150, 14151, 14201, 14202, 14203, 14204, 14205, 14206, 14207, 14208, 14209, 14210, 14211, 14212, 14213, 14214, 14215, 14216, 14217, 14218, 14219, 14220, 14221, 14222, 14223, 14224, 14225, 14226, 14227, 14228, 14231, 14233, 14240, 14241, 14260, 14261, 14263, 14264, 14265, 14267, 14269, 14270, 14272, 14273, 14276, 14280
Hamburg NY, Orchard Park, NY Eden NY, Buffalo NY, South Buffalo NY, Kenmore NY, Lackawanna NY, Blasdell NY, Williamsville NY, West Seneca NY, Cheektowaga NY, West Amherst NY, Snyder NY. We are the best choice for fresh flowers in Hamburg, NY.. In addition same day delivery service in these zip code areas: 14075, 14004, 14006, 14025, 14026, 14027, 14031, 14032, 14033, 14034, 14047, 14051, 14057, 14059, 14061, 14068, 14069, 14072, 14075, 14085, 14086, 14102, 14110, 14111, 14112, 14120, 14127, 14141, 14150, 14169, 14170, 14201, 14202, 14203.