Your boyfriend's birthday can be hard to plan, especially if your relationship is relatively new. Regardless, you know your man well enough to know what the real key to his heart is—desserts, of course. His birthday is on the horizon, and he deserves a special surprise and what better way to put a smile on his face than to treat his sweet tooth with a birthday dessert delivery? 
If you are looking for birthday delivery idea for your boyfriend in the DC area, we've got you covered with cakes, cupcakes, cookies, and edible arrangements—anything your beau's heart desires on his birthday!
And the best part is, we deliver these desserts right to his home or office!
Dessert Deliveries for Any Situation
The man of your life, your soul-mate, the macaroni to your cheese…he's is a busy guy. Between work, family gatherings, and softball league, it can be difficult to surprise him with a birthday delivery. 
But, no worries, we will deliver wherever he happens to be!
Surprise Birthday Delivery at Work
If your guy is working his tail off and you've been wanting to send him a little something to break up the grueling workday, his birthday is the perfect occasion to surprise him with a special treat. Just remind us to put a note on your surprise saying, "Hands off, for my hun only!" in case the treat end up in the break room.
At-Home Last-Minute Birthday Dessert Delivery
Maybe your man took the day off, and you will be spending some quality time cuddling at home. Imagine his surprise when the doorbell rings and a dozen cupcakes are hand-delivered to him. 
On the Field Dessert Delivery in DC
So maybe it's harder to catch your hun at home or work, so if you know his league schedules, let us know, and we will run a special treat right to him. A refreshing edible bouquet might be the boost he needs to finish strong and get that extra trophy for his man-cave. 
Now you know we are happy to show up pretty much anywhere—now for the fun part!
We've put together the top five birthday delivery ideas for your boyfriend:
1. Sports Loving Boyfriends will Cheer for This Dessert Delivery
Your main man is a sports fanatic, and he lives vicariously through his favorite athletes. Show your beau that you know him well and you're ready for the game tonight with these Sports Themed Chocolate Covered Oreos. Imagine his surprise when these delectable desserts are delivered to his workplace with a note telling him how amped you are to celebrate his birthday by watching the game with some milk and cookies.
2. Craft a Dessert Delivery that Shows Your Boyfriend How Well You Know Him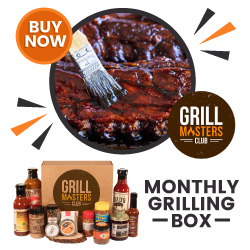 Alright, so you know what he likes, you've been together for a long time and know that a coconut cupcake is right up his alley. This birthday idea is entirely customizable, giving you complete freedom to personalize this dessert delivery to your long-time lover's taste. The Create Your Own Dozen Cupcakes pack gives you complete creative control over the flavors your honey will be enjoying on his birthday. 
Choose three different flavors per dozen, and as long as you have his faves in the mix, you might as well add three of yours, like the Strawberry Cheesecake cupcake, we know you love it! 
He can't eat all twelve on his own, after all. 
3. Cue the Romantic Music for This Dessert Delivery Staple
Going for something a little more romantic? Well there's no question that our Birthday Dipped Berries are the flint that lights the fire. 
Call us on your way home from work for a last-minute dessert delivery to your boyfriend's front door tomorrow, just make sure you let us know when you will be there so you can get in on these chocolate lover's treats too. We can't guarantee your sweetie will be able to resist eating them all before you arrive.  
These juicy berries are a signature romantic treat, and they've been creating the atmosphere for DC lovers since…well since strawberries and grapes were hung over the heads of royalty on a hot day.
4. Stay Classy with a Classic Birthday Cake Delivery
There's lots of flashy, cheeky, birthday delivery ideas for either a last-minute or an easy peasy birthday celebration. If your boyfriend is a good 'ole boy and sending him anything other than a classic birthday cake would make him three shades of red, stick with what works. He may not be the kind of guy who relishes the attention at the local steakhouse when the kitchen staff clangs on pots and pans and sings happy birthday, but that doesn't mean he wouldn't love a simple dessert delivery in the form of a Classic Birthday Cake. 
5. Can't Decide? We Don't Blame You!
Not sure which dessert delivery to go with? Let our skilled bakers make the decision for you. The Baker's Choice selection offers a minimum of 6 different varieties of our top cupcakes. A dozen of these moist cupcakes can be shared amongst friends and coworkers, though we think he will probably eat them all before anyone else sees them. 
Ok, and here's the thing…we know life gets pretty hectic, and birthdays can be overlooked. So, we are here to take your last-minute birthday deliveries and take you from a birthday zero to a birthday hero. Just give us a call before 11:00 a.m and we will help you put together a personalized treat for your sweetie pie. 
Need a few more birthday ideas for your boyfriend? No worries, we've got teddy bears, balloons, and edible fruit arrangements.